Seconds vs. Minutes
The World's #1 Emergency Response Toolkit
"When treating emergencies time is of the essence…[and] the ICE Standard ER 911 App is a great way to get your most important information to those treating you, when you need it most."
– Stanford Healthcare Medical L-VAD Program
Available in the Apple App Store and Google Play Store for free.
ICE Standard Personal Card
ICE Standard Personal card is recommended and endorsed by over 14,000 hospitals, medical clinics, university medical schools, and medical care givers. Health critical information and your emergency contacts all on a physical card, which comes as a life saver should anything happen to your phone. (Qty. 4x/order)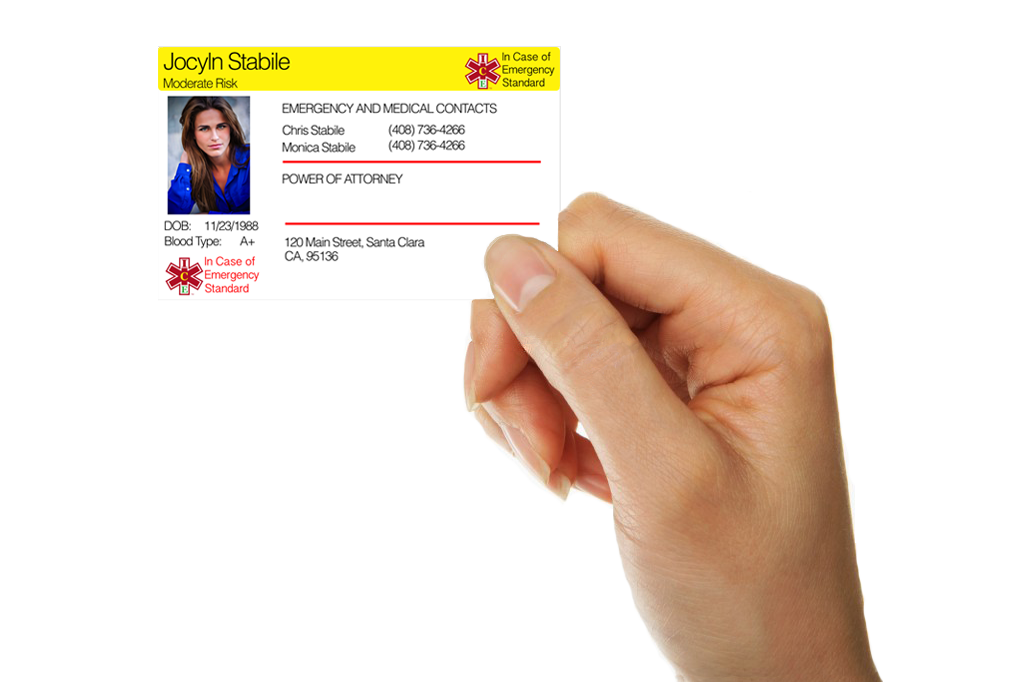 What's On Your Lock Screen?
Universally recognized, the EMTs and First Responders can view your 3 color coded medical status by viewing the top of the ICE Standard Software Applications, ICE Medical Standard MT Info app, ICE Standard ER EMT Auto Edition, ICE Standard OnDemand or the ICE Standard Personal card color coded to give emergency responders an at-a-glance insight into your well-being. The color auto populates based on what information you preload into the ICE Standard Software Applications or the ICE Standard Personal card.
ICE Standard Technologies' is the only one to offer a platform delivering emergency medical contact information at a deployment scale that includes thousands of Cities and Universities. We are the industry standard for storing and retrieving personal medical information critical to emergency care in the event of an accident or a disaster.